Not to go all
Tom Friedman
, but JB says "Suck on this, Cleveland."
You want to bring in my (smoking-hot, FWIW) ex to sing the anthem? Glad she got free tickets. You want to have Kenny Lofton try to get in my head? Watch me tell Kenny, in the words of
Billy Batts
, "now, go get your f*****g shinebox!"
You want to trot out McCarver and the increasingly pompous and moronic Joe Buck? Actually, at this point, I'm ready to surrender. Or call in reinforcements:
And final thoughts, for Game Six, please to be showing me more of this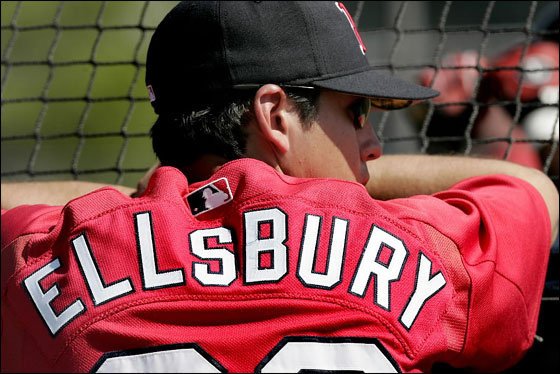 and far less of this
Thanks in advance, Tito.